Cookies of Montmartre in classic iron box (Standard Size)
Traditional metal box with a flat Montmartre crispy cookie (vanilla, pistachio and chocolate).
Flour, butter, icing sugar, egg, salt, pistachio paste, cocoa powder, egg yolk, pistachio paste (pistachio, essential oil of bitter almond, coloring: copper-chlorophyll complex and curcumin), natural vanilla.
ALLERGENS: Eggs, milk-based products, gluten, nuts.
NUTRITIONAL VALUE average per 100 g: Energy 526 cal (2201 kJ), proteins 6 g, carbohydrates 62 g, lipids 23g, salt 0.3 g.
Net weight: 300 g
box dimension: 21.6 cm x 13.3 cm x 4.2 cm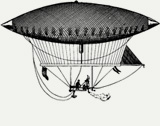 Worldwide shipping
Please use our dedicated service


Freshness & Quality first
Our delicate biscuits baked of the day
will be shipped in the Best conditions
to ensure their freshness.

Securised payment
Your payment for this purchase is processed securely