Assortment of nougats
Assortment of 100 g of caramels : chocolate, pistachio, coffee, salted butter, vanilla, raspberry.
Sugar, almond, glucose, egg white, lactose, maltodextrin, azym bread, natural vanilla pod, water.
ALLERGENS: Nuts, egg.
NUTRITIONAL VALUES, averages per 100 g: Energy 471 kcal (1970 kJ), protein 7 g, carbohydrates 69 g of which sugar 41 g, fat 18 g, salt 0.1 g.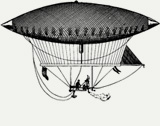 Worldwide shipping
Please use our dedicated service


Freshness & Quality first
Our delicate biscuits baked of the day
will be shipped in the Best conditions
to ensure their freshness.

Securised payment
Your payment for this purchase is processed securely