Duo of Cakes : Lemon & Chestnuts
Net weight: 740 g (2 x 370 g)
Egg yolk, whole egg, sugar, cream, flour, lemon zest, yeast (baking), butter, chestnut cream, chestnut flour, cornstarch, almond powder, cream.
ALLERGENS: Product based on milk, egg, gluten, nuts.
NUTRITIONAL VALUE per 100 g (average): Energy 392 kcal (1650 kJ), proteins 5 g, Carbohydrates 56 g including sugars 40 g, Fat 15 g, Salt 0.6 g.
Size of a cake: 13 cm x 6 cm x 7 cm
Weight: 360g and 370g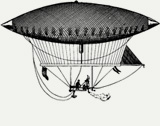 Worldwide shipping
Please use our dedicated service


Freshness & Quality first
Our delicate biscuits baked of the day
will be shipped in the Best conditions
to ensure their freshness.

Securised payment
Your payment for this purchase is processed securely